Prosser Chiropractic & Wellness opened its doors in 2013 with the mission of delivering pain relief and a better quality of life to every patient we serve. Since then, our clinic has proudly delivered the highest standards of care through chiropractic and massage therapy services.
Focused on Wellness
Our staff is driven by a sense of responsibility when it comes to getting people well. Often times, the focus of wellness is on the symptoms, but the root cause of the issue is overlooked. People take painkillers to cope with chronic back pain or get surgery to resolve their aching neck. We believe there's a better, less invasive way to experience relief.
We believe wellness is not simply the absence of sickness or disease. Rather, it's the ability to live your life to the fullest. It means getting a non-invasive adjustment to restore your spine's equilibrium or feeling the release and recovery of a great massage.



Joel Gibb DC

Dr. Joel Gibb is a native of Eastern Washington. He was born and raised on a farm in Ellensburg, WA. Dr. Gibb received his Doctorate of Chiropractic degree from Parker University in 2011. Since then, he has made other people's lives better through chiropractic care!




Heather Brunson

Heather is our Office Manager. She will be the first smiling face you see when you enter the office!
Our goal is long-term wellness that's holistic. More than just temporary relief from symptoms, we're focused on resolving the core problem.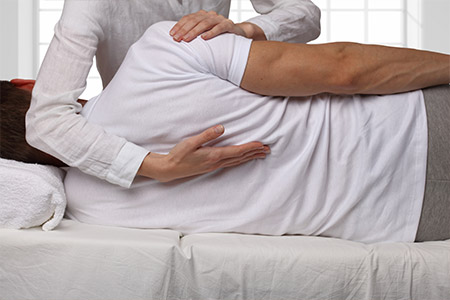 We Welcome Every Patient
From the moment you walk through our doors, to the conversation you have with your massage therapist, you'll be met with a feeling of welcome and tranquility at our clinic.
We believe in treating the individual, not the symptoms, which is why we take the time to get to know every patient who visits us. Dr. Gibb and his staff are invested in each and every person, delivering a tailored approach to health that includes chiropractic adjustments, massage therapy, nutritional counseling, individualized exercise programs and weight loss advice.
Experience a Better Quality of Life
We truly believe preventative healthcare is the only healthcare system that will help solve the crisis that our country is in. Whether you're dealing with chronic pain or overcoming a recent injury, we look forward to meeting you and hope you will trust us with your healthcare needs. Reach us today at 509-781-6235 to schedule an appointment.