The spine is your body's support system in more ways than one. If you're suffering from chronic back pain, general instability or persistent symptoms that make life uncomfortable, it's time to visit a chiropractor.
Through a combination of chiropractic adjustment and massage therapy in Prosser, WA, Prosser Chiropractic & Wellness aims to treat the underlying cause of pain and illness: spinal misalignment. Let us consult with you about your symptoms, examine your spine and deliver tailored adjustments that work to set things right.
Chiropractic Services
Through a range of chiropractic adjustment approaches, we aim to realign your spine and restore your wellbeing. No matter if you just need a routine adjustment to maintain alignment or you're in need of a massage therapist in Prosser, WA to deal with a thrown-out back, we're standing by to help. Let us correct your spinal alignment to help your body heal properly, so you can live well.
Manual (hands on) adjustments
Activator technique
Light force adjustments
Soft tissue therapy
Sports/Injury Rehab
Sports are a gateway for many injuries—everything from soft tissue strains to ligament tears and more. If you've suffered a setback in the name of athletics, we're here to help make sure it heals right. Our sport injury rehabilitation services are aimed at identifying the injury and affected areas of the body, with tailored, targeted exercises and strengthening to restore its integrity. Our goal is to get you back on the field, without compromising your recovery.
Specific injury rehab
Back to activity guidelines
Myofascial release therapy
Injury prevention exercises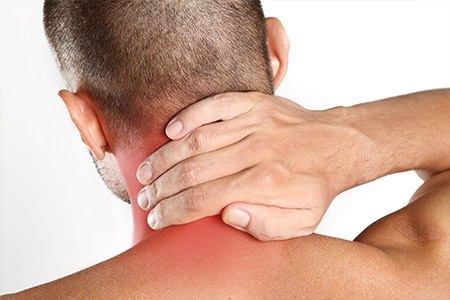 Massage Therapy
From traditional Swedish massage to deep tissue massage in Prosser, WA, we're well-versed in administering a variety of different massage modalities, to ensure your body is getting the stimulation it needs. Depending on your ailment, injury or lifestyle, we'll address your aches, pains and tightness in a way that delivers relief and is safe for you, whether you're pregnant, healing from an injury or just stressed.
Swedish
Deep Tissue/Medical
Hot Stones
Cupping
Prenatal
Auto Accident Recovery
Whiplash is one of the most devastating soft-tissue injuries a person can suffer from. It leaves lasting problems to fester—everything from stiff neck to migraines and beyond. If you've been in an auto accident, the first thing you should do after you get it sorted out is to schedule a chiropractic appointment for auto injury treatment in Prosser, WA. We'll diagnose and treat your whiplash to help mitigate any future pain problems that may arise.
To learn more about any of the therapies or adjustment services we offer, contact Prosser Chiropractic & Wellness today at 509-781-6235 or schedule an appointment for a one-on-one consultation.